Ads are chosen by Google and not necessarily endorsed by this website.
Howard Leight Impact Sport
by John McQuay
03.16.11
Company Website: http://www.howardleight.com/
From the Howard Leight Website:
As safety on the range and in the field is most important, Impact Sport keeps wearers both protected from hazardous noise and connected to their environment. Impact Sport employs built-in directional microphones that amplify range commands and other ambient sounds to a safe 82 dB, providing more natural listening and enhances communication. For protection, Impact Sport actively listens and automatically shuts off amplification when ambient sound reaches 82 dB, effectively blocking out hazardous noise.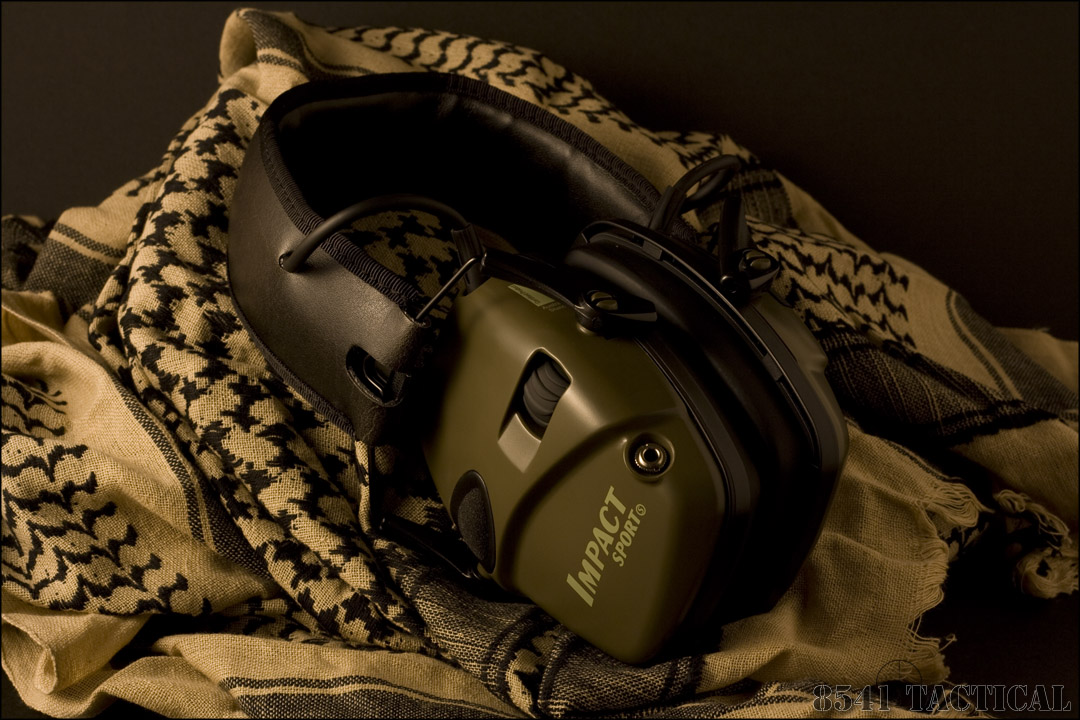 ---
Specifications:
NRR 22
Amplifies ambient sound to safe 82 dB
Allows wearers to hear important communications
Directionally placed stereo microphones
Low-profile design with cut-out allows for full clearance of firearm stock
Air Flow Control™ technology for optimal attenuation across all frequencies
Snap-in ear cushions make replacement quick and easy
AUX input allows connection to external MP3 players or other audio devices
Made in:
Street Price: $43.58
Initial Impressions:
For several months before we got our hands on the Impact Sport I had been hearing how they were "the best bang for the buck". I enjoy using the best equipment. However I also realize that if a cheaper tool accomplishes the same task it offers and excellent option. I was excited to give the Impact Sport a try.
Operation:
I have used the Impact Sport for several range sessions. When turning on the unit it gradually increases the volume. This is not in proportion to the control wheel. This does not cause a problem, but makes it easy to overshoot your intended volume. The sound attenuation works well. There is no sign of clipping. The onboard microphones operate independently. They maintain natural stereo sound. I believe this is a key safety feature in these type of hearing protectors.

The included audio input cable is a great accessory. I plugged my iPhone into the patch cable and set some background music. I found that the volume of the input and of the onboard microphone are controlled independently. I can control the volume of the input with the device, then adjust the amplification volume of the onboard microphones with the adjustment wheel.

While the electronics operated well, the fit left something to be desired. The earcups slide up and down their adjustment range with little resistance. They do not keep their position when worn. Even with a bally cap on under the headband, the cups slid too low on my head. The Impact Sport earcups are large. When they slide down they don't seal well near my jaw. This allows more sound to enter than I am comfortable with. After a day of use on a busy range I could definitely tell a difference between the Impact Sport and the Peltor Sporttac that I usually wear.

The bottom line is that if these fit you, the price and features make them a great buy. However no accessory ear seals are offered, so if they don't fit you are stuck. If you have an opportunity to try them before you buy, please do.
---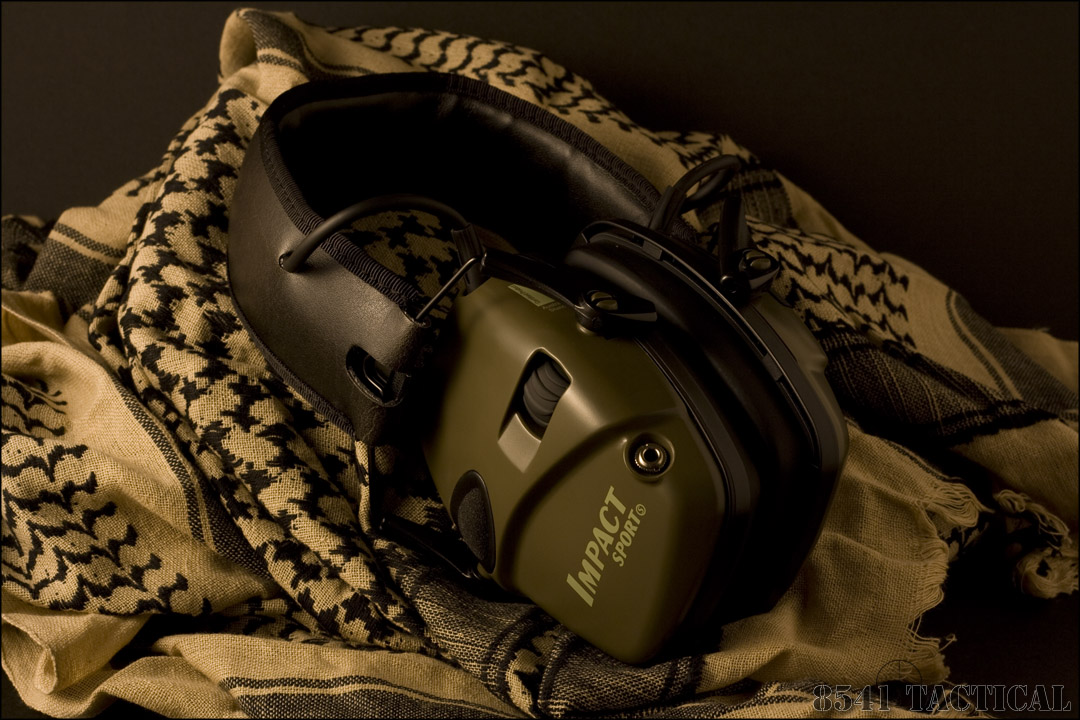 (Rollover Thumbnails To Show Images Full Size)
---